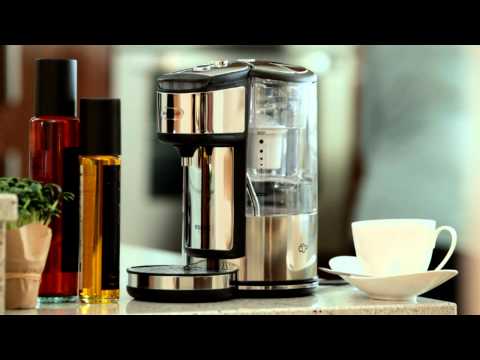 Purer, better-tasting hot drinks at the touch of a button!
The Breville Brita Filter Hot Cup (VKJ367) with Variable Dispense offers boiling hot water at the touch of a button to deliver delicious hot drinks in an instant. This marks the third generation of the innovative Breville Hot Cup and builds upon past successes as Breville has teamed up with Brita, the top name in water filtering, to offer a Hot Cup with Brita filter technology.
Brita filter technology for cleaner, better tasting hot drinks
The Breville VKJ367 Brita Filter Hot Cup with Variable Dispense uses Brita filter technology which works as the kettle is boiling. This Brita filter uses a mixture of carbon and ion exchange resin to remove hardness, chlorine, heavy metals such as lead and copper, and other organic impurities from your water to improve its taste, smell and appearance.
The VKJ367 includes a recyclable Brita Maxtra cartridge which features a Memo display that automatically reminds you when your filter cartridge needs to be changed.